Most of the time we stuck with a little prece of fabric just because it is too beautiful to let go. So, we end up buying just 1 yards of fabric because we really want them in our collection. These are some nice ideas to use those fabric on a good use.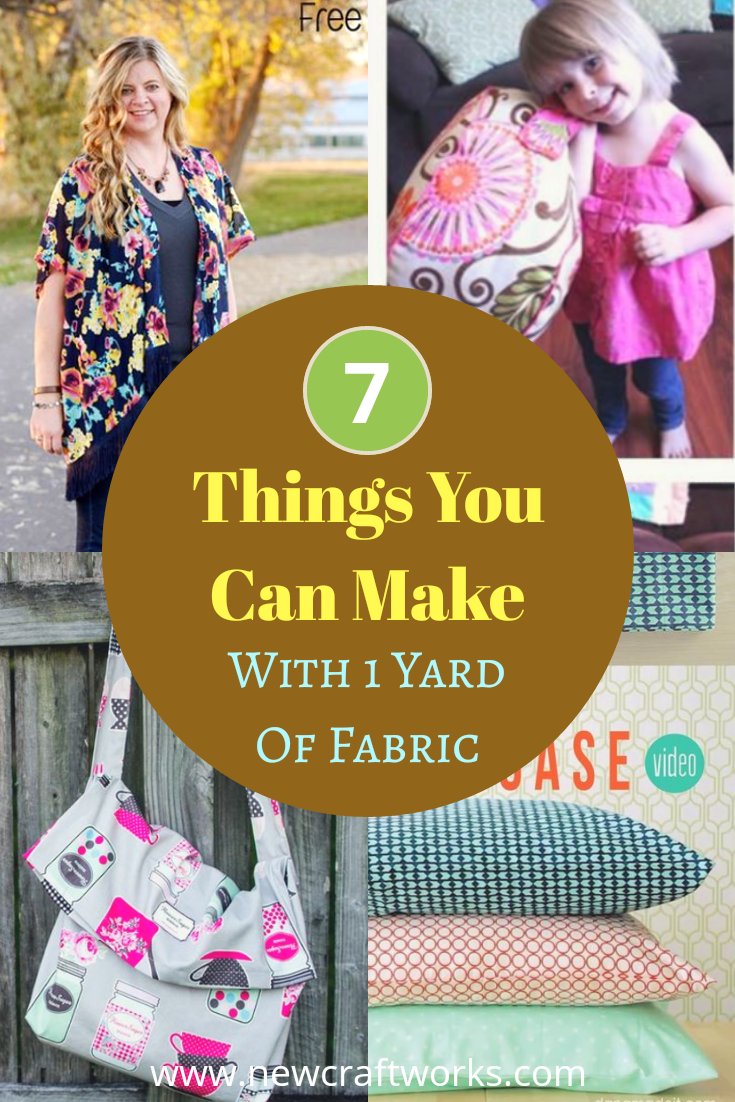 HERE is a list of 7 projects you can make with just 1 yard of fabric.
Enjoy!
For more info and instructions about this great tutorial you can find in the source url - above the photo. NewCraftWorks.com is a collection of the best and most creative do it yourself and Craft projects, tips and tutorials. We don,t claim ownership to any of these photos/videos. Credits goes to the original author of this great work. For more info please read our Disclaimer page.