If you love making granny crochet squares then you will fall in love with this pattern as it mostly made with granny squares. The pattern is actually a patchwork of granny square patterns which are available in Ravelry as paid and free patterns. the original pattern shared here is not actually the pattern in this picture, however, the pattern of the large middle square is the same pattern shared in the pdf pattern. You can add any granny square pattern you'd like for the border. it will change the pattern, but it will not change the beauty of your blanket.
Download free pdf pattern from HERE or save on Pinterest so you can get the pattern later. Enjoy!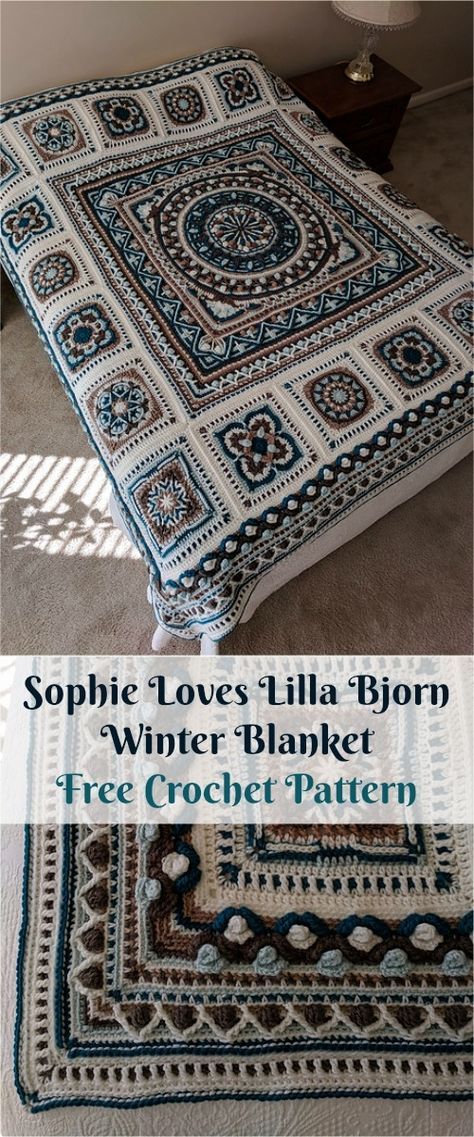 For more info and instructions about this great tutorial you can find in the source url - above the photo. NewCraftWorks.com is a collection of the best and most creative do it yourself and Craft projects, tips and tutorials. We don,t claim ownership to any of these photos/videos. Credits goes to the original author of this great work. For more info please read our Disclaimer page.