Time is precious. If you are a busy person you know how valuable time is. Though you have a busy lifestyle you may find a mere 5 minute spare time at your home to take a breath. Don't you? Then here is a list of 27 sewing projects to try in your spare time. I am sure that will ease up your mind a little bit.
HERE is the list of 27 sewing projects you can make in 5 minutes.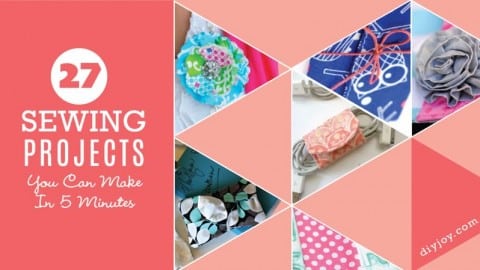 For more info and instructions about this great tutorial you can find in the source url - above the photo. NewCraftWorks.com is a collection of the best and most creative do it yourself and Craft projects, tips and tutorials. We don,t claim ownership to any of these photos/videos. Credits goes to the original author of this great work. For more info please read our Disclaimer page.